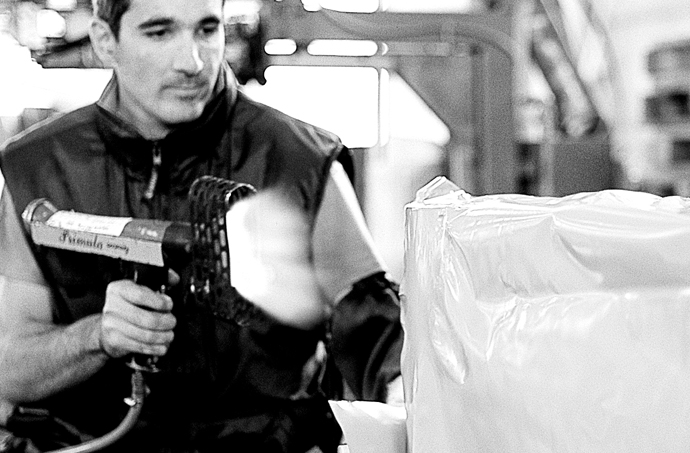 GO TO THE PRODUCTS SECTION


o learn about thicknesses and available sizes
ALTERNATIVE NAMES
| ASTM | EN | UNS | JIS |
| --- | --- | --- | --- |
| 441 | 1.4509 | S43035 | SUS 430 LX |
CHEMICAL COMPOSITION
439
Chemical Composition - Maximum Value
C
Mn
Si
Cr
Ni
P
S
Ti+Nb
0.03
1.0
1.0
17.5-18.5
0
0.04
0.015
4*(C+N)+0,15
0.8(max)
Typical Value
0.012
0.5
0.5
18
0
0.02
0.15
0.2
MECHANICAL CHARACTERISTICS
Tensile Strength (MPa) min
Yield Strength 0.2% Proof (MPa) min
Elongation (% in 50mm) min
Hardness
Rockwell B (HR B) max
Brinell (HB) max
450
(480)
230
(320)
23
(30)
80
150
END USES

AISI 441. Ferritic stainless steel, Titanium and Niobium stabilised. The presence of Niobium guarantees good cold workability and welding ability.

Steel with elevated hygienic properties and good resistance to corrosion. Strengths - Steel with competitive price, thanks to the absence of Nickel in its composition - Good formability - It can be welded with various types of steel - Available in finishes 2B, F1 and BA - It is a valid alternative to AISI 304.

Applications - Particularly suitable for exhaust systems: - Manifolds - Front pipes - Catalyser casings - Large systems for communities - Hobs - Panelling.