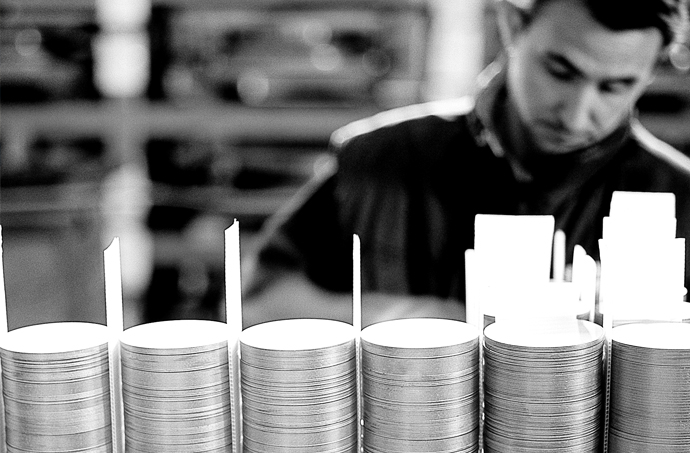 GO TO THE PRODUCTS SECTION


o learn about thicknesses and available sizes
ALTERNATIVE NAMES
| ASTM | EN | UNS | JIS |
| --- | --- | --- | --- |
| 420 | 1.4021 | S42000 | SUS 420J1 |
CHEMICAL COMPOSITION
420
Chemical Composition - Maximum Value
C
Mn
Si
Cr
Ni
P
S
Altro
0.16-0.25
1.5
1.0
12-14
0.1
0.04
0.03
Typical Value
0.2
-
-
13
0
0.02
0.15
0.2
MECHANICAL CHARACTERISTICS
Tensile Strength (MPa) min
Yield Strength 0.2% Proof (MPa) min
Elongation (% in 50mm) min
Hardness
Rockwell B (HR B) max
Brinell (HB) max
760
(600)
500
(260)
13
(12)
88
235
END USES

AISI 420 is the most common grade of martensitic steel. This tempered steel presents the completely complementary characteristics of the most used ferritic and austenitic steel.

The tempering process to which it is subjected makes it very useful for cutlery, surgical and dental instruments, moulds for buttons, plastic and glass materials, parts of valves and shafts in general. In tempered and outstretched state with mirror-polished surfaces it has good resistance to corrosion in highly aggressive, non-chlorinated environments. Since it is self-tempering, it is not advised for welding, unless accurately preheated and immediately annealed, respectively before and after welding.

*The mechanical characteristics of this type of steel depend on the temperature at which the material was tempered.